Rockwills Professional Will-writing Services
Tailor-made Your Will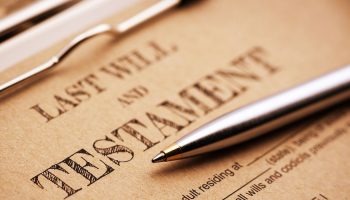 Now drawing a Will is as easy as making a phone call to Rockwills.
A Rockwills Estate Planner can take your instructions to write your Will in the privacy of your office or the comfort of your home at your convenience.
Unique Professional Will Writing system and personalized service.
Your Will can be tailor-made to fit your particular needs, intention and wishes in every circumstances by using our unique Professional Will-writing system and personalized service. This will avoid any delay in the estate administration process due to the inheritance law in Malaysia.
The benefits of writing a Will by Rockwills are as belows:
Comprehensive and Professional Will Writing service;
Fulltime legal advisors to support and check all Wills;
Experienced Estate Planners to provide estate planning advisory service;
Professional Will Custody service for safe keeping all Wills to preserve confidentiality;
Rockwills Trustee Services to complement your Will to ensure extra protection;
Continuous personalised service;
Special bar coded Will with QR code to minimize fraud or tampering;
Personalized Custody Identification cards;
Personal Assets Inventory Booklet to help you organize and track your assets and liabilities.
For more information about estate planning, please call us for FREE CONSULTATION at:
012-369 1993
REQUEST A CALL BACK.
Would you like to speak to one of our professional estate planner over the phone? Just submit your details and we'll be in touch shortly.