Rockwills Professional Will Custody Services
Keep your will securely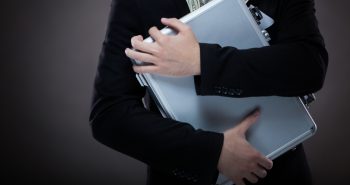 A Will is the best way to ensure that your instructions are carried out for your love ones when you are no longer around. But writing a Will is only half of the story. The other half story is keeping it in a safe place.
Some people hide their Will so well it is as good as lost. Most people would keep it in a bank safe deposit box. It is not a good idea because when the account holder is no longer around, the safe deposit box including everything in it will be frozen.
What can your family do then?
As a Will is an important document that needs to be kept securely to prevent any accidental or deliberate tampering or destruction of the Will and is also certain to be found when it is needed, therefore, you should protect your Will and keep it with our Professional Custody Centre.
At Rockwill, we offer Professional Will Custody services which are Annual Will Custody, Lifetime Will Custody and National Will Custody. Our controlled access and unique retrieval system will ensure that your Will can be found easily and passed to the right person quickly when the need arises.
All our Testators are also issued two special Will Custody cards for easy reference. We will also give them a copy of our unique "Personal Assets Inventory Booklet" to help them organize and track their assets and liabilities.
Below are the advantages why use Rockwills Professional Will Custody Services:
Peace of mind
The Will is safe from tampering
Confidentiality is preserved
The Will is certain to be found when needed
There is protection from calamities such as fire and flood
Free from theft
The Will is free from accidental or deliberate destruction
Access and viewing is controlled
Unique retrieval system with Personal Bar Coded Custody Card
Unique retrieval system with Personal Bar Coded Custody Card
Continuous personalized service by Rockwills Professional Estate Planners
Free Personal Accident Insurance
Lifetime rewriting discounts up to 20%
Annual reminder service
Special Will custody cards
Comprehensive Personal Assets Inventory Booklet to help you organize your financial matters
For more information about will custody, please call us for FREE CONSULTATION at:
012-369 1993
REQUEST A CALL BACK.
Would you like to speak to one of our professional estate planner over the phone? Just submit your details and we'll be in touch shortly.